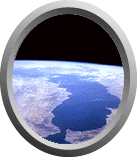 Configuring Dial-Up Networking for Windows 95/98
Part I -- Getting Started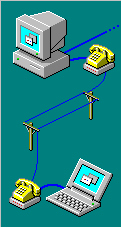 Windows 95/98 Dial-Up Networking offers an easy and painless way to connect your computer to the Internet. Setting up a Dial-Up Networking Connection is the most important step in seeing the world online.

To do this, double-click on the "My Computer" icon on your desktop. Inside this, you should see three yellow folders, the last one being called "Dial-Up Networking".
Don't worry if you don't see it -- your computer may not have had Dial-Up Networking installed yet. If you only see two yellow folders, then you can install the third one very easily.

When Dial-Up Networking is installed, double-click on its icon to bring up the Dial-Up Networking window. If this is the first time Dial-Up Networking has been run on your computer, you may see a 'Welcome' screen. If this doesn't appear, then double-click on the "Make New Connection" icon to bring it up.
Now, on to the next step